It's difficult not to be excited like a child when you're in a candy shop, and if you have plans to visit London in the future, chances are you'll be lucky to go to some of the best sweet shops in the London city. London is known for its delicious food, from fantastic candies to all kinds of sweets.
Are you looking for the most delicious confectionery sweet shops to visit in London? From traditional sweet stores to candy stores, here are the top places to visit in London.
Whatever your age, there's something truly magical about walking into a sweet shop near me in London to find your most loved sweets. You may be giving your loved ones something sweet, want to pick them up, or you have a crying child who needs to go to a candy shop; we've got it covered.
Best Sweet Shops in London
British luxury Chocolate House Charbonnel et Walker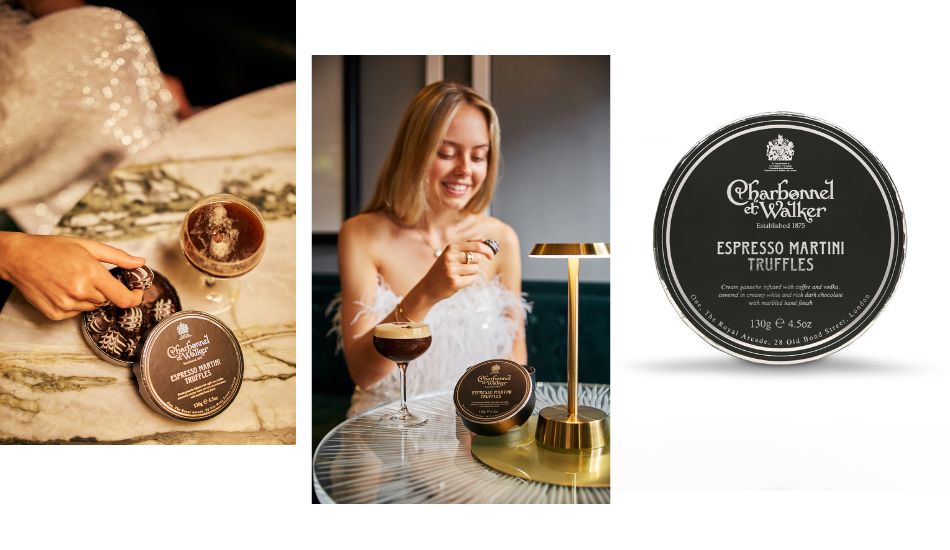 For those who have an upscale taste for sweets, Charbonnel et Walker is an iconic London sweet shop that has been serving chocolate lovers since 1875. Charbonnel et Walker is renowned for its exquisite champagne truffles that are delicious. Every bite is a perfect fusion of tastes and textures, which makes them the ideal indulgence to celebrate special occasions. The shop also offers a wide variety of gift chocolate boxes that are beautifully packaged and able to make anyone feel special.
When shopping for these delicious chocolates, don't forget to treat yourself to one of Charbonnel and Walker's mouthwatering chocolate bars. They are an excellent example of the creativity and skill that have made this shop a well-loved symbol in the city's sweet market. For a complete experience, think about pairing these chocolates with a trip to one of London's finest 5-star hotels that allows you to enjoy your chocolates while enjoying the luxury.
SugarSin Vegan Gummies
The store is located in the middle of the heart of Covent Garden. SugarSin is the best place for lovers of candy. Its shelves are filled with various sweets to make the candy lovers happy. It has one of the largest and most exciting assortments of candies and sweets in London. You'll be transported to confectionary bliss when you enter the store's vibrant environment. One of their most popular products is their cocktail gummies with flavors like sparkling rosé and dry gin. These delicious treats are great for those who want to mix their love for candy with adult drinks.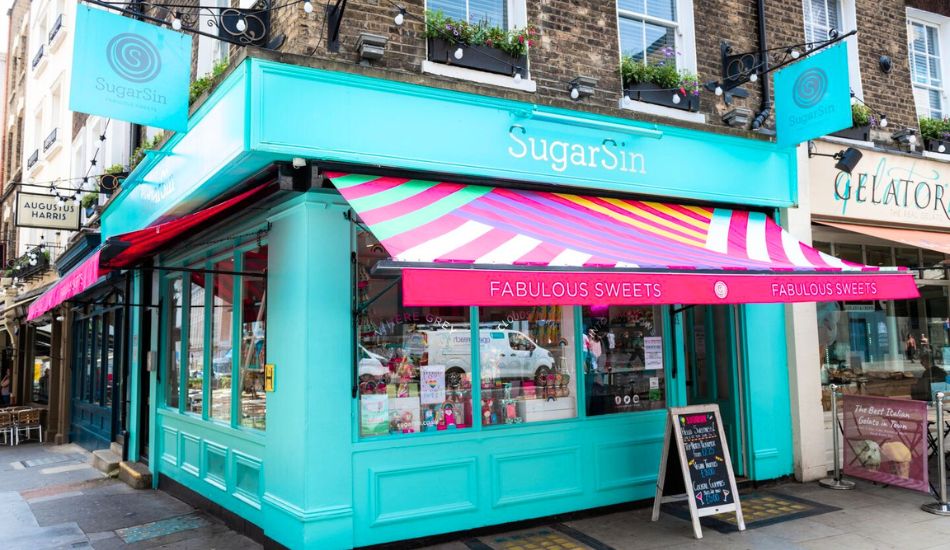 However, they also have an array of delicious premium fruit candy. These sweets aren't just delicious for the palate but a visual delight with their vivid colors and beautiful designs. If you're looking for something for yourself or the perfect gift for the person you love, SugarSin will leave you with wonderful memories.
Hoxton Street Monster Supplies
Hoxton Street Monster Supplies is the place for those seeking a sweet shop in London that offers a unique and slightly eerie twist. Established in 1818, this iconic shop proudly claims to be the world's only source of quality sweets designed for everyone. The world of imagination awaits you once you step inside and get amazing experiences.
While browsing for sweets, you'll find Cubed Earwax, Brain Food, Petrified Mice, and Tinned Fear suitable for monsters and humans alike (strawberries, fudge, candied mice, and boiled sweets). The kids can write letters to their favorite monster and receive a response.
Choccywoccydoodah london
Choccywoccydoodah is one of the Best sweet shops in London, located in Covent Garden. This sweet shop has a mighty range of chocolates, making it a must-visit destination for those seeking a unique and unbelievable sugar experience.
Choccywoccydoodah's charm lies in its quirky and imaginative creations. The store is known for its wonky multi-tiered cake. That resembles something straight out of a storybook. These cakes are not only visually appealing but also incredibly delicious. If you want more yummy chocolates, explore their daring dessert options, where taste meets everyone's needs.
One of the best things about Choccywoccydoodah is the Bar du Chocolat. It is a hidden gem behind red velvet curtains. You can enjoy delicious milkshakes and other sweets in the Bar du Chocolat or a wild ride with the Choccywoccydoodah Ice Cream Sundae. This decadent dessert is an exquisite combination of chocolate-flavored ice cream chocolate brownies, shortbread, whipped cream chocolate fudge, and chocolate curls.
Hans & Gretel UK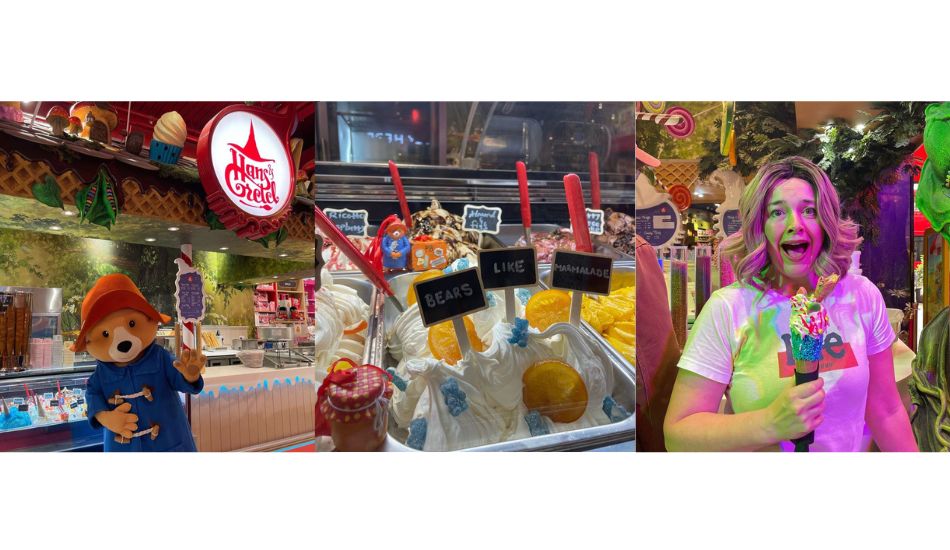 If you're searching for a sweet shop London that will wow visitors, Hans & Gretel UK, located in Camden, is the best option. The whimsical shop is a wish to come to life for those who want to get a vast assortment of sweets, including ice cream covered with sweets
If you walk into Hans & Gretel UK, you'll be welcomed by an amazing atmosphere adorned with lollipops, charming trees, and even flying witches. It's like entering a beautiful place. The menu is beautiful, with cinnamon-dipped cakes, candy floss wrapped in cones of ice cream, melt-in-your-mouth sweets like fruit jelly, lollipops, delicious waffles, and candy houses brimming with delicious pick-n-mix treats. Hans & Gretel UK sweet shop in London is an ideal choice for the top sweets you can find in London.
Ambala
In London's world of sweet shops, Ambala stands out as a must-visit for those who love Indian sweets. In the middle of London, Ambala offers an exceptional variety of traditional Indian sweets, such as Hallways, Ladoos, refreshing Rasmalai, and Baklawa. These sweets are renowned for their rich flavor and exquisite textures, which makes Ambala the best option when you want the best Indian sweets.
One of the distinctive features that Ambala offers is the possibility to create your own box of sweets customized according to your needs. Every sweet is prepared fresh to order, ensuring you receive the highest freshness and high quality. If you're a lover of Indian sweets or seeking this delicious treat, Ambala is a must-visit sweet shop in London that promises a memorable trip through the world of Indian sweets.
Kingdom of Sweets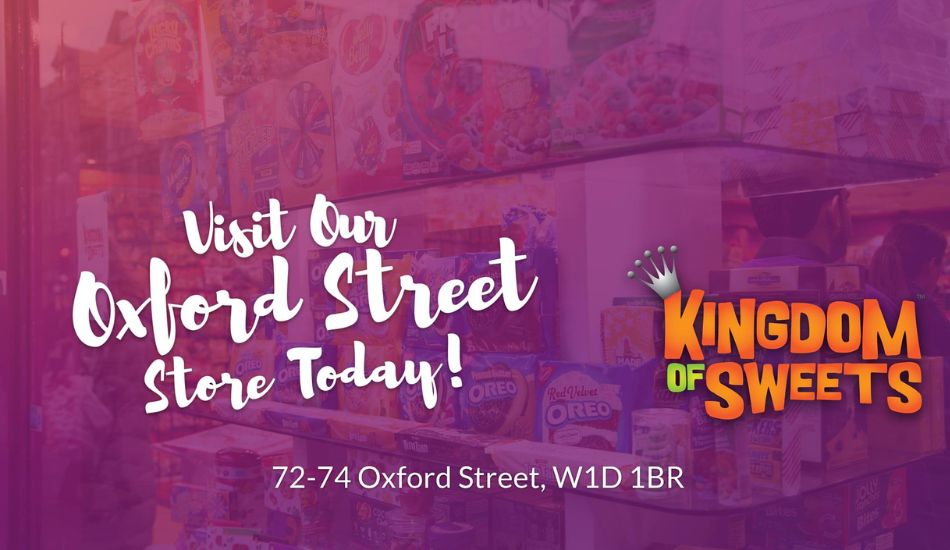 If you're walking through the famous Oxford Street, it's impossible not to pass by The Kingdom of Sweets. The largest candy shop can be described as a paradise for sweets that can satisfy all your craving for sugar. With a wide range of sweets available, there's no reason to wonder why this shop is among the largest and most well-known sweet stores in London.
They have everything from cherished U.S. sweets to many Asian sweets, such as the delicious chocolate-infused Koalas. No matter, if you are looking for a sweet shop near you to shop the sweets of your childhood or exotic sweets from far-off countries, the Kingdom of Sweets, has everything to satisfy your every taste bud. Further, they offer incredible discounts on selected sweets, which will please customers.
Wrap up
The next time you are in a lively city and you think, "Where can I find a sweet shop near me?" Keep in mind that London has a wide array of sweet shops that are brimming with charm and specialties. Explore these sweet shops in London and enjoy an unforgettable trip to sweet delights.
Frequently asked Questions
Which is the oldest sweet shop?
One of the oldest sweet shops in London is Ambala, known for its traditional Indian sweets. Ambala has served Londoners for over six decades, offering a taste of authentic Indian confections. Its rich history and commitment to quality have made it a beloved institution in the city.
What sweets are to buy in London?
London offers a wide variety of sweets to try, ranging from traditional British favorites like sherbet lemons and rhubarb and custard candies to international treats like American chocolates, Japanese gummies, and many more.
What is the most famous candy store in London?
There are many famous candy stores in London. One that stands out is Kingdom of Sweets. Located in the bustling West End, it offers an extensive range of candies and chocolates.
Why are there so many American sweet shops in London?
The presence of American sweet shops in London can be attributed to the popularity of American candy shops among both locals and tourists. American sweets are popular because of their diverse range. Stores like Kingdom of Sweets cater to this demand, offering a taste of the USA in the heart of London.