Charbonnel et Walker is one of the best shops among luxury confectionery shops with its timeless, decadent, and exquisite chocolate creations, such as their Charbonnel et Walker pink champagne truffles, which have long been loved by chocolate fans worldwide.
Upon receiving this charming pink box with splendid packaging adorned with golden lettering, my excitement was amazing. As someone who appreciates excellent presentation skills, the packaging itself was stunning – sealed with two golden stickers to guarantee my product would remain undamaged and waiting to please me!
At first smell, my experience of opening the box was unique. A delicious champagne bouquet graced my senses like an invitation to alcohol-infused treats to come! Every truffle taste is delicious, and their white chocolate exterior delicately tinted pink with powdered sugar gave sophistication.
These truffles, decorated in colors associated with love and romance, create a delightful experience. Although their chocolate may not compete directly with that created by famed chocolatiers Paul A Young or William Curley – as each chocolatier pursues different aspects of art – Charbonnel et Walker chocolates display sophistication while remaining accessible to wider audiences.
Felt sweetness in every bite
My first bite into one of these truffles was a moment of pure bliss. The outer layer of creamy white chocolate delicately crumbled to reveal velvety, pink champagne. The combination of sweet white chocolate and the sparkle of champagne was an absolute joy. These truffles truly provide sweetness and sophistication in every bite.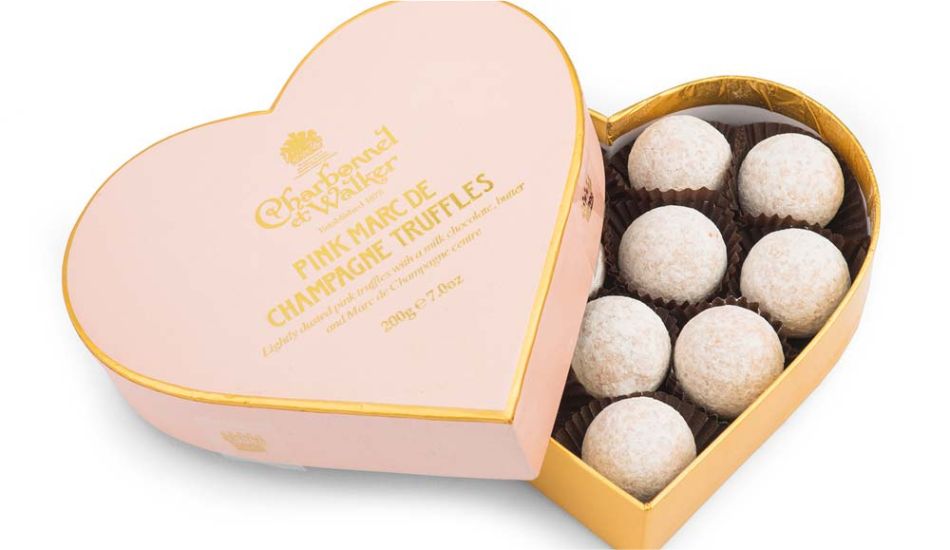 Charbonnel et Walker has also long been synonymous with luxury chocolates. Renowned for crafting exquisite confections like Pink Marc de Champagne truffles, Charbonnel et Walker hot chocolate, and more. Its brand has won widespread admiration for its exceptional Charbonnel et Walker chocolate collection.
Charbonnel et Walker The Ideal Gift for Any Occasion
Charbonnel et Walker Pink Champagne Truffles make an exceptional gift. Whether it's a birthday, anniversary, or just a special way to say "thank you," these truffles will leave a lasting impression.
Valentine's Day is quickly approaching, and these pink and gold delights will surely attract people with charm. Wrapped in an eye-catching box, they boast large, round white chocolate exteriors covered in the alluring champagne fragrance that only heightens their luxurious appeal. Elegant packaging adds attraction to your gift. Their inner decadence leans more toward sweetness rather than challenging flavor profiles; their overall presentation exudes luxury for many people, making these treats a perfect Valentine's Day and beyond treat!
Charbonnel et Walker's Pink Champagne Truffles are the perfect sweet for confectionery lovers, so treat yourself or someone special.