Camden Town, the vibrant heart of London, is famous for its cultural diversity and innovation based on artistic values. Music, art, commerce and history have transformed its essence. Thus it becomes a main attraction point for tourists as well. Also famous for its historical past, multicolored present, and promising future, Camden Town has firmly established itself as an essential chapter in London's narrative. No more needs to worry, we have a complete list of 20 Best things to do in Camden town as a tourist or as a local family. These places on the list will make your journey better by providing you multiple travel experiences as a whole. It is well known for its extensive cultural history, creative environment, and wide variety of experiences that draw tourists from all over the world. One of the most well-known and fashionable parts of the city is Camden Town, which is frequently just referred to as "Camden."
List of Best things to do in Camden town as a tourist or as a local family
Shopping at Camden's famous Markets is Fun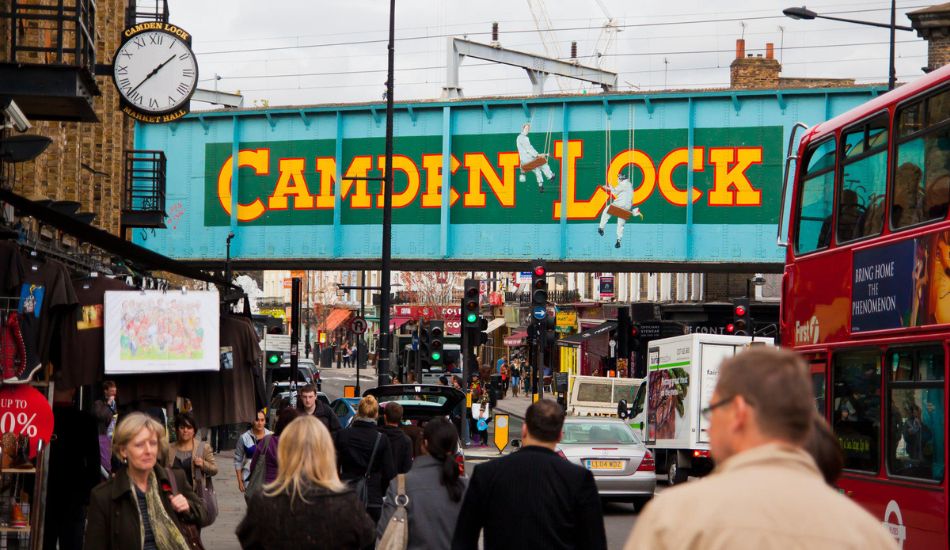 Undouble there are many places in the world where you can do your daily shopping, but Camden Market shop offers you some unique aspects which are second to none. The safe environment there is suitable for all kinds of individuals. It will enhance your photos, which are only memories after the trip and proof of the journey, because of the cleanliness and lighting scheme. Camden Market offers you multiple goods along with shopping you can also enjoy a lot of other things as well. Which includes their exotic clothing ranges, cuisines, and entertainment. So if you ever planned a trip or tour to Camden Town, take a special time for the visit to this beautiful place which lies in the neighborhood. Because of its multiple offerings, this place is also known as the hub of shops where you can do shopping, you can also enjoy various cuisines, and have a lot of entertainment as well. Whether you want to explore the diverse range of cuisines, shop for vintage clothing, and the essence of multi culture for which it is famous for.
Camden market Camden lock place London
Every one of us loves arts and antique things. These things hold great importance in everyone's life. Moreover, arts and antiques are supposed to make your space more delightful and charming. Camden Lock is famous for its beautiful artistic value and antique items. This is among the best places from where you can find unusual gifts for you loved ones, family and friends. Also famous for its multicolored values, where you can taste the multiple flavors of joy from all around the world. This place is located Adjacent to the Camden Market. This place in Camden Town is known for its unmatched beauty and peace. Camden Lock Camden lock place in London also provides you with a place for picnics with your friends and family. Here you can also watch boats go by. Away from the urban buzz, this place is really peaceful.
Camden Stables Market
London Dream in Camden knows that the love for vintage things never goes away. Today, such places are difficult to find, but Cadmen Town is not difficult for all visitors. There you can enjoy the old school taste as well which is keepted in such a way that is second to none. Camden Stables Market place lies within Camden Market which holds a special quality of making someone's tourist journey second to none, it is a gem within Camden Market. Its vintage and alternative fashion shops make it more popular among locals and tourists around the world. Here you can Discover unique clothing, accessories, and antiques in this historic site.
Hunting for street Art in Camden
Camden town is a popular art location. Many artists from all around the world came here to portray their ideas. One more reason which makes this town delightful, and captivating to your eyes are there arts, each of these arts has a special meaning and gives us a beautiful message.
As a canvas for street artists, Camden Town streets are filled with eye-catching paintings and great ideas. Tourists find these streets really sweet and charming. So, if you wanna visit Camden Town there's an important suggestion for you, you must take a walking tour so you can admire the complimentary beauty of the town.
Camden Market Food Hall
You don't need to worry about whether you'll find halal food or not, whether you're a vegan or you love food according to your own taste. You can get all such foods from Camden Market Food Hall. Moreover If you are a foodie who always loves to explore new cuisines, and your love for food is never ending. Food Hall at Camden Market offers you a variety of foods, from gourmet burgers to vegan dishes. Because of this we can also say that Food Hill is a paradise for food lovers.
Camden Market Music Scene
As a tourist you always love to explore the culture where ever you visits. Music in scenarios holds great importance. Through different cultural musicals, you never bored, as it gives you a cultural essence of that particular taste. The more unique the music is, the journey will become more unique and delightful. Camden is also famous for its rich music culture. Their musical heritage makes everyone happy. For this sort of enjoyment from the Music Scene, you can explore venues like The Roundhouse, Electric Ballroom, and The Jazz Cafe for live music performances spanning various genres.
Take a walk along Regent's Canal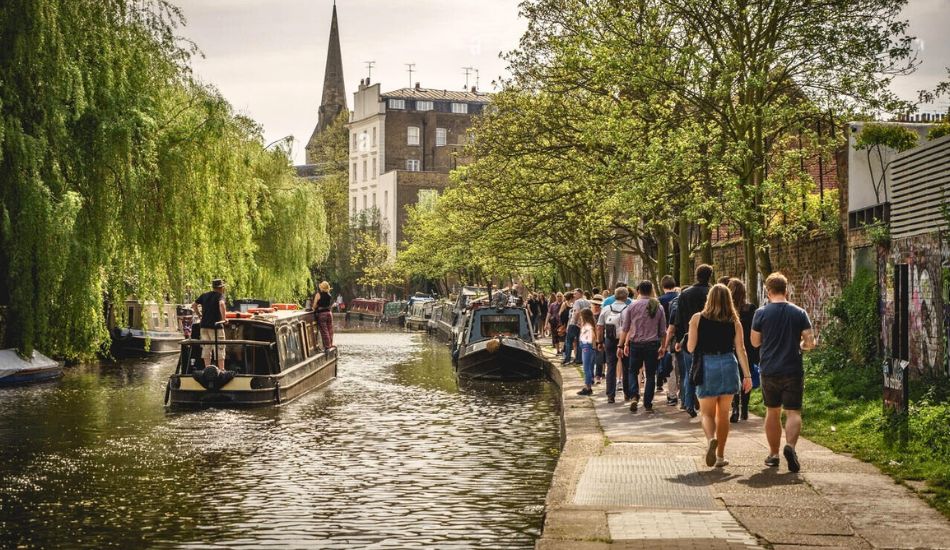 Nothing is more better than a walk, as you don't need any sort of buses or vehicle for it. Walk always makes your journey more memerale. So if you love to walk for hours you can fulfil this joy at Regent's Canal Walk which is almost 9 miles long. You can also enjoy the experience of the journey through narrowboat, by renting it at Regents canal walk. This view is really eye catching which comes along the Regent's Canal and passes through Camden Lock and Picturesque neighborhoods.
Enjoy Primrose Hill's pretty houses (and views)
Primrose hill area in Camden get famous for the unique reason, the abundance of spring flowers on its slopes This happened during the reign of Queen Elizabeth. Because of its natural beauty, this area became a crown property in the 19th century. Moreover it is a highest natural point of London which is 64 meters in height. Perfect spot for relaxing evenings. Promise Hill London is just a short walk from Camden. The panoramic views of this Hill acts like a therapy to your soul.
ZSL London Zoo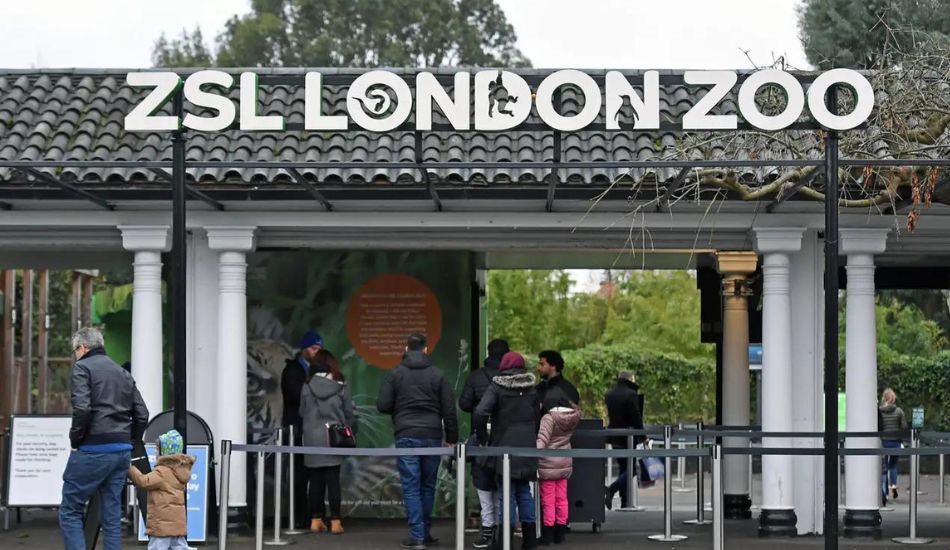 If you are looking for a family and friendly outing, the world-famous ZSL London Zoo located in Regent's Park stands best in such outings. It's home to over 650 species of animals and offers a fun and educational experience. You can also get food from there. In addition to it, ZSL London Zoo also offers you nights, maps, and parking as well. This was the first natural zoo which was created scientifically. This 36 acre London Zoo stands among one of the biggest Zoo's of the world. It opened it doors to the general public in 1841.
Jewish Museum is a Great Place to spend Time
In Camden, you can also learn about many historical and cultural events. There are many places where you can learn, such as. Jewish Museum Camden is one of them. In essence, this museum in Camden aims to show the multicolored aspects of the city and explain Jewish culture. Through interactive displays and engaging exhibitions in the museum, you can learn about the Jewish community and culture. This historic Jewish Museum was shifted to Camden Town in 1994. The museum mainly shows how Jews lived in Camden during their time.
Camden Arts Centre
Camden Arts Centre place encourages artistic activities. As a result, multiple artists from around the world gathered there to present their viewpoints. For the sake of artistic values, this place is free for the general public. Moreover, if you are an artist, you can also share your ideas. This contemporary art space hosts exhibitions, workshops, and events showcasing emerging artists and innovative contemporary art forms.
BrewDog Camden
Famous for its most expensive beers, marked as a number one place for "Craf Brewer" in overall Europe. There best customer services also makes them unique among others. BrewDog Camden is a perfect spot for beer enthusiasts. This place offers you impressive ales, craft beers, and delicious pub foods as well.
Inverness Street Market
If you are seeking a relaxing shopping experience in Camden compared to the bustling Camden Market this street market offers more. Here you can easily find fresh produce, vintage clothes, and unique trinkets.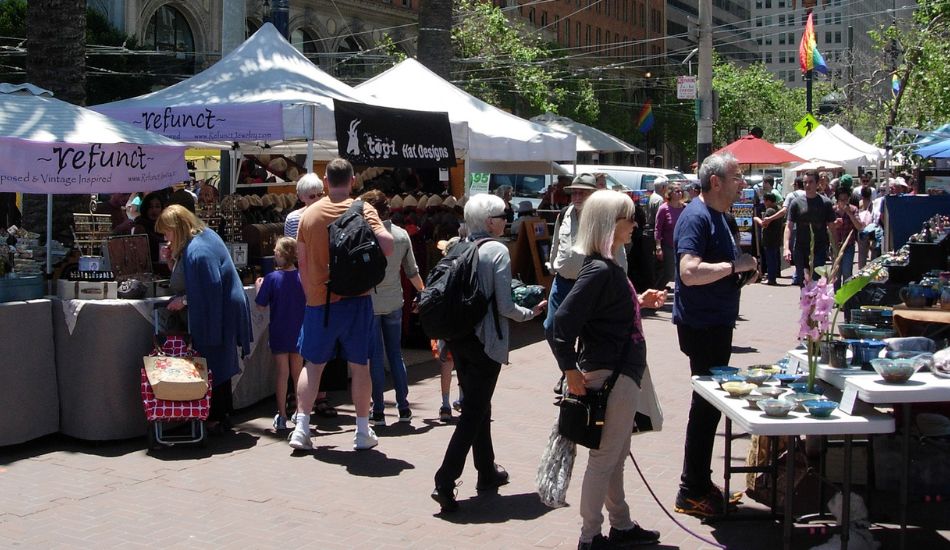 Cyberdog Camden Town
Cyberdog is a unique clothing store with a cyberpunk theme that gives you an experience of the future. Here you can explore the beauty of futuristic fashion approaches and dance to electronic music.
koko camden (formerly Camden Palace)
AT Koko Camden you can experience a night out with a historic music venue that hosts a diverse range of events, from concerts to club nights. Depending upon your taste you can choose one of them.
Hawley arms camden
This legendary pub was a favorite of the late singer Amy Winehouse. Enjoy a pint of ale and soak in the rock 'n' roll atmosphere. This hub becomes famous in 2000 the Hawley Arms was famous among celebrities.
Roundhouse Circus
If you love doing different things, you can get enrolled in a workshop that offers you circus skills at the Roundhouse Circus School. Here you can learn how to juggle, acrobat, or how to walk on a tight rope.uggle, acrobat, or even walk on a tight rope.
Market Hall Fulham
Sample delicious street food at Market Hall Fulham, which offers a curated selection of London's top food vendors.
Escapade
A choice for many people because it caters to the needs of all the customers. Find your perfect fancy dress at Escapade, a costume shop that caters to every theme and event, from Halloween to festivals.
Collectif Vintage
If you are interested in vintage fashion, Collectif Vintage is a great place that offers you a wide range of retro clothing, crafted for adding a unique touch to your wardrobe.
Wrap Up
Camden Town always welcome you for your remarkable journeys, does'nt matter if you're a history buff, or an art lover, or a foodie, or a music fan. Each visit seems like a different adventure, a tour through the heart of a neighborhood that never gets old because to its diverse tapestry of encounters. Don't miss the chance to experience the 20 top things to do in Camden Town when you find yourself in London. It is a location where the past and present coexist, where variety is embraced, and where the creative spirit still flourishes.