Camden Market is London's most famous market, with a small market collection. With its mix of street culture, a variety of delectable food, and craft shops available at the market. It also attracts over 100,000 people every weekend. In 1972, Camden Market was not present in its current form. In the past, only stalls were located on Inverness Street. But in 1972, the change began when two friends acquired the derelict timber yard of T.E. Dingwall's and set up Camden Lock Market. They invited artisans as well as antique sellers to open shops. The word spread quickly, bringing more vendors into the market, and it has become a significant attraction in the area.
Are you a fan of shopping and dining?
Quick Answer
Camden Market is the ideal location in London and is a lively market that provides an exciting blend of music, fashion, art, and food. Camden Market is famous for its many vendors and shops. From vintage clothes to handmade products and gourmet food, there is everything you love. While browsing through the markets, you will see different styles and cultures, highlighting London's vibrant and multi-cultural nature. One of the main attractions in Camden Market is the food scene. With a range of international food options, you'll be able to fill your palate with the best flavors worldwide. You will get the best taste and quality if you're in the mood for delicious street foods, exquisite cuisine, or sweet treats. Beyond dining and shopping, Camden Market is famous for its live entertainment and music. The atmosphere is lively with the music of local street performers and bands, which create an energetic and memorable experience. When visiting London, do not miss the chance to visit this famous market and see its charm and beauty.
In this insider's guide, we will discuss diverse aspects of Camden Market. We will discuss its interesting history to the distinct market offerings in this diverse area.
Camden market Camden lock market Camden lock place London
Camden Lock Market should be top of your list if you can only visit one of Camden town. It is not only one of London's most famous weekend markets, but it has everything you want. Instead, a diverse range encompasses handmade jewelry, accessories, and cutting-edge fashions. You can shop for new and old products here whether you want to shop for second-hand books, vintage vinyl records, or used furniture. For those who are hungry, you can get food from street food stalls to satisfy your cravings.
Camden Stables Market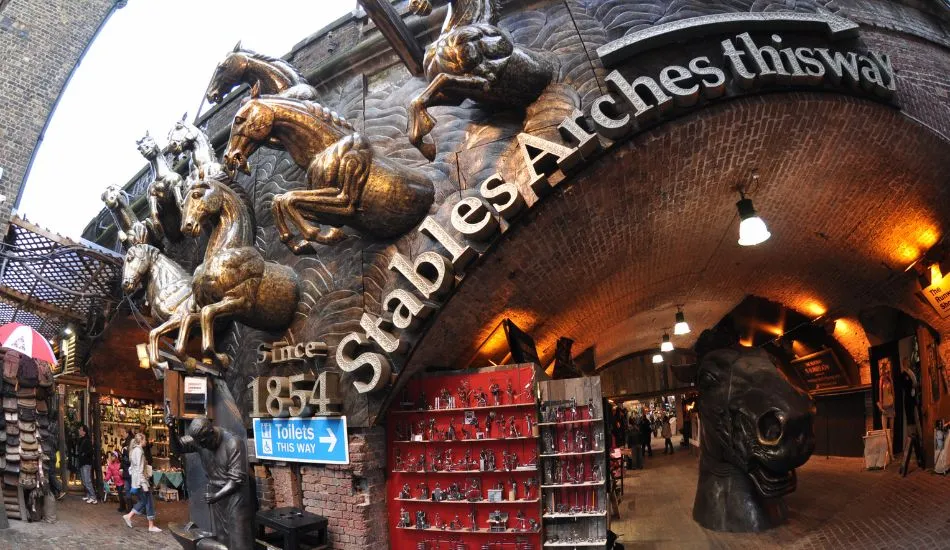 The Camden Stables Markets, one of the most popular markets in Camden, were more focused on vintage goods than the lock market. This market is a bit more boho than the others in Camden, and it's become quite popular for clothing. The original branch of Cyberdog is still going strong just inside the entrance to the market.
Camden Stables Market is undoubtedly one of Camden's most popular and iconic markets. This market is known for its historical significance and unique atmosphere. In the past, it was stable and is now being transformed into a thriving marketplace. If you head to Camden Stables Market, you'll see a wide variety of shops and stalls that sell vintage clothes, artisanal items, jewelry, and more. The market is heaven for vintage clothing lovers, and you will find timeless pieces you can't get elsewhere.
Camden Food Market London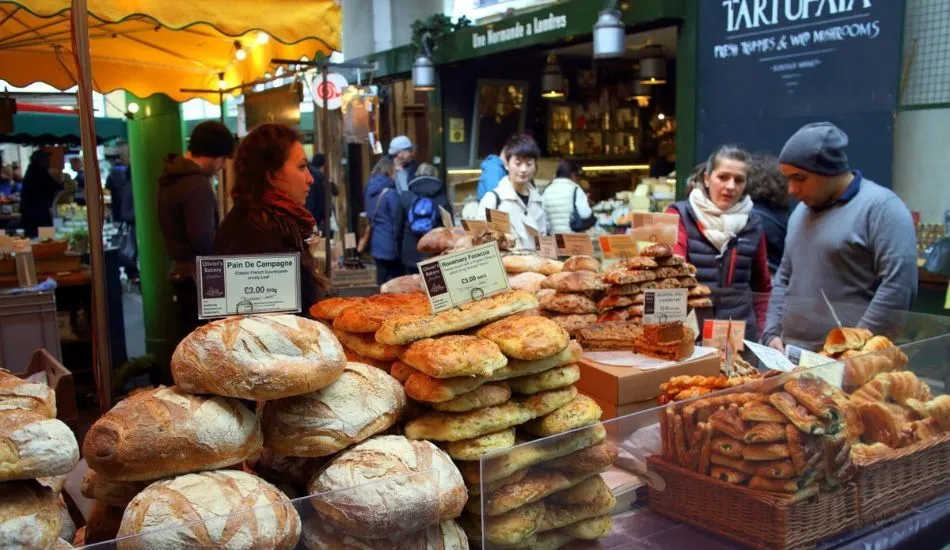 If you're a fan of food, you'll find that Camden Food Market is the best place to visit Camden Market. The area offers various international cuisines like Thai, Mexican, Japanese, and classic British cuisine. Food stalls have various choices ranging from street food to fine dining. It's a great place to grab a quick and delicious meal in Camden. Make sure to visit the dessert and pick up delicious treats Camden Food Market is open every day of the week, so you can enjoy your favorite food anytime.
Camden Cocktail Bars
Camden Market is not just about shopping. It's the perfect spot for entertainment and nightlife. There are numerous bars to enjoy live music and Camden nightlife. Camden Cocktail Bar stands out for its unique ambiance. With classic cocktails, these bars provide an extensive beer selection.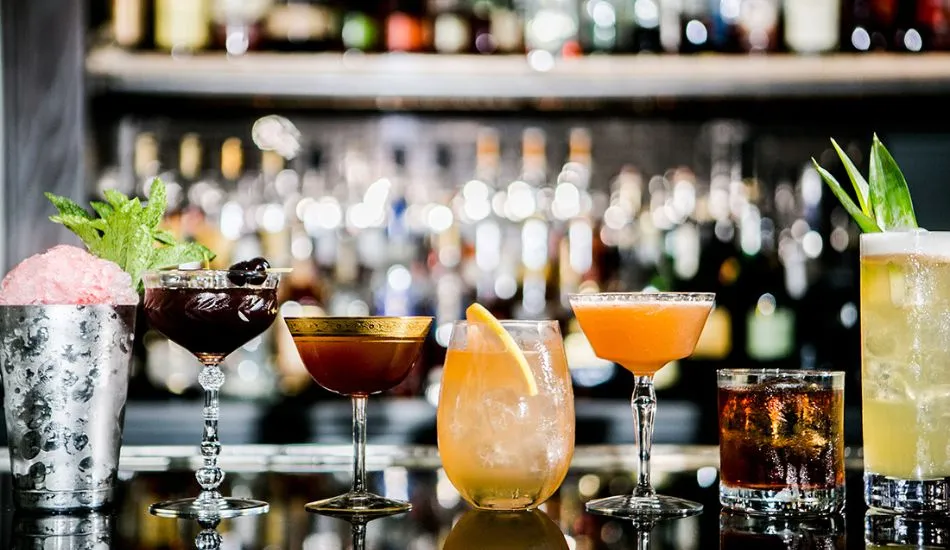 The venue offers live music and DJ sets that bring excitement. It's the perfect spot to enjoy your evenings, whether seeking a relaxing drink with your loved ones or an evening of partying and dancing.
Camden Christmas Market
Camden Market transforms into a spectacular wonderland during Christmas. It hosts the Camden Christmas Market each year. It is among the best occasions to go. The market is decorated with sparkling light bulbs, festive trees, and Christmas decorations, creating a warm and welcoming atmosphere.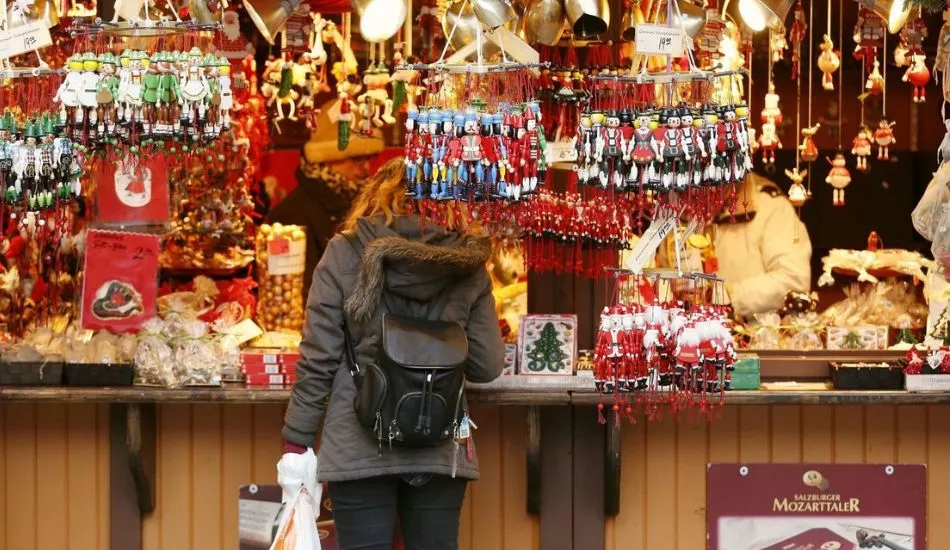 You can shop for unique Christmas gifts and enjoy the holiday spirit that fills the market. Camden Christmas Market typically starts in early December and runs through the holiday season. It's the perfect place to find special gifts for your loved ones and enjoy the season's happiness.
Inverness Street Market london
Inverness Street Market is the ideal Camden market, and it is the only Camden market that has existed since the 1970s. Originally, it was a fresh produce market, but times have evolved.
The Inverness Street Market of today looks significantly different from its origins. While the original food sellers have declined, they've been replaced by a diverse array of hot-food stalls and a small range of non-food traders offering occasional gems. This transformation reflects the shifting cultural landscape of Camden, catering to local and visitor tastes.
Camden Buck Street Market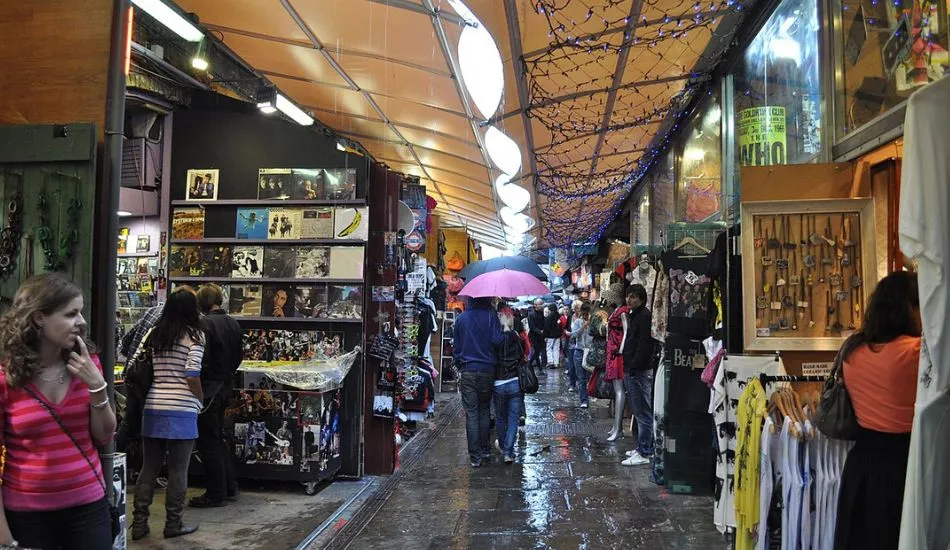 Buck Street Market is renowned for its vintage clothing and other items. Visitors to Buck Street Market can look forward to ethical shops, eco-friendly products, and a vibrant atmosphere that keeps them happy yet satisfied. Beyond shopping, two rooftop bars and an array of delectable dining options will delight. This transformation represents the dynamism of Camden's markets, combining heritage with a forward-thinking approach, ensuring a memorable shopping and dining experience.
Camden market Hawley Wharf
In recent years, Camden's markets have expanded along the canal towards Kentish Town Road, birthing Hawley Wharf. While this area may lack some of the grassroots appeal found in other parts of Camden, it has unique charm and attractions. One of camden market hawley wharf's most significant features is its dining scene. While Camden Lock and The Stables offer stiff competition in the street food arena, this stretch is the place for a proper sit-down meal. The Cactus Noodle Bar is a must-visit, renowned for its authentic and flavorsome noodles dishes. From Taiwanese beef noodle soup to Sichuan chilli noodles, there's something to satisfy everyone.
For shopping lovers, the boutiques and sleek brick-and-mortar stores at Hawley Wharf lean in a more boutique direction. Here, you'll find designer sunglasses, handbags, unique watches, and quirky establishments like Koko Art, a shop specializing in custom, hand-painted shoes. The dynamic nature of Hawley Wharf means that new shops regularly pop up, offering a chance to discover something fresh with each visit.
Camden Market Opening Times
Knowing the opening times is essential to making the most of your Camden Market visit. The market mostly opens at 10:00 AM and closes at 6:00 PM. However, certain stalls and shops might have different times for opening, and it's best to check before visiting, particularly if you intend to go to a particular shop or area of the market. Camden Market is busy on the weekends. If you'd prefer a relaxed shopping experience, consider visiting on weekdays when it's less busy.
Final words
We hope this guide will help you learn more about the Camden market. Camden Market is where tradition meets innovation, offering a dynamic shopping and dining experience that caters to all tastes and preferences.