When planning a trip to London with children. The prospect of exploring the bustling streets and iconic landmarks can be both exciting and frustrating. Among the excitement, there comes a moment when everyone, especially the little ones. Desires a lovely treat to rejuvenate the senses. Recently, during my visit to the vibrant city with my daughter Indie. I knew precisely the place to bring a spark of joy to our London adventure. I reserved a table at the renowned Choccywoccydoodah in Seven Dials. Nestled near Covent Garden, hoping for a delightful break for both of us. As London's most popular chocolate cafe, it indicated to us with promises of sweets and whimsical charm.

A Sweet Haven in the Heart of London

Our morning began exceptionally early, and as anticipated. Indie's energy started to wane as we crossed the vibrant streets of London. Knowing that Covent Garden holds a special place in our hearts for mother-daughter bonding. Choccywoccydoodah seemed like the ideal haven for our much-needed respite. The moment we stepped inside, the tempting aroma of chocolate amazed us, setting the stage for an enchanting experience. The attractive displays of chocolate and intricate cakes left us impressed. Sensing our amazement, the manager politely talked with us. Offering her assistance, and I informed her of our reservation at the Bar du Chocolat.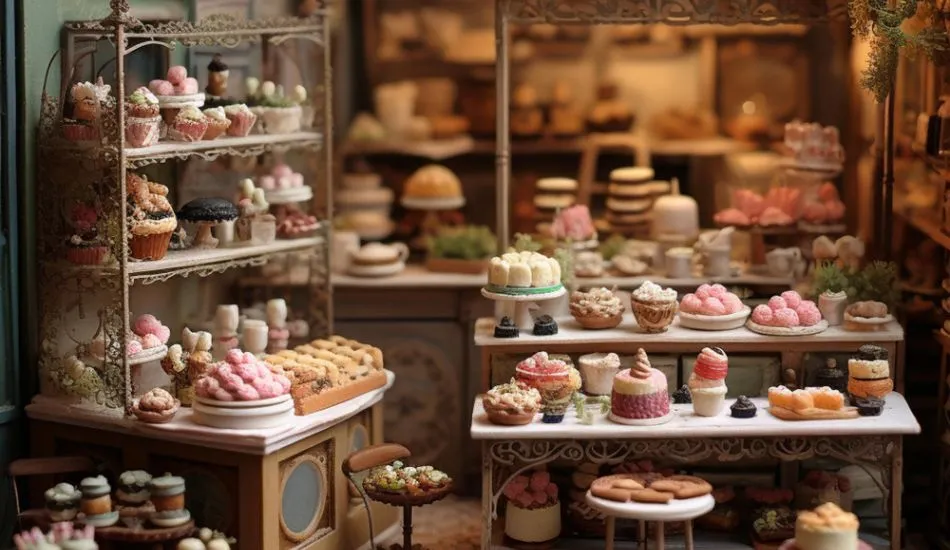 The cakes displayed at the counter show an air of desirable temptation. Opting for a luscious chocolate and red velvet cake, we felt confident in our choices, although truthfully, any selection would have been a perfect delight. As the morning's exhaustion began to weigh on Indie, her mood dipped slightly, typical of tired and hungry children. However, as our cakes arrived, adorned with a drizzle of decadent chocolate sauce. Accompanied by a side of yummy ice cream and tangy raspberry coulis, her spirits quickly improved. With each delectable bite, the magic of the Choccywoccydoodah cake worked its enchantment. Coaxing a radiant smile back onto her face.
Meanwhile, my hot chocolate served in a signature Choccywoccydoodah mug adorned with a dollop of whipped cream and a delicate dusting of chocolate powder, was a sensory delight. Its velvety smoothness and divine richness transported my taste buds to an empire of pure bliss. Despite our best sweet shops in London, we could not consume the entire portion of our luxurious cakes.

Plan your visit to Choccywoccydoodah in London.
Their delectable richness and moist texture made saving a portion for later an irresistible decision. Our waitress promptly provided us with cake boxes, ensuring our delightful treats could accompany us on our further visit through Covent Garden's captivating streets.Located at 27 Shorts Gardens, Covent Garden, London, WC2H 9AP, Choccywoccydoodah is an example of all things sweet and delightful. A visit to this haven is not a travel of taste but an exploration of the senses. Everything is crafted to awaken the inner child and delight the most discerning palates. Plan your visit today and enjoy the unparalleled charm of this beautiful chocolate paradise.