Nail beauty is an art that has been loved for long periods of time. It's the best way to show your personal style, increase self-confidence, and add a bit of elegance to your look. But sometimes you don't have a lot of time and your nails need some attention. There are nail salons in London that specialize in quick fixes. They can make your nails look nice and neat even when you're in a hurry. If you want to get your nails looking really nice?
Quick answer:
Experience luxury nail art in London. These best nail salons offer high-quality nail treatments in a luxurious yet comfortable environment. For luxurious and stylish nail treatments in London, these salons are renowned for their commitment to using high-quality products and delivering affordable services. From classic manicures to spa-inspired pedicures, they offer a range of affordable nail treatments. What sets them apart is their dedication to exceeding your expectations, leaving you with nails that look and feel perfect. The salon's elegant and calming atmosphere provides the perfect backdrop for relaxation. If you're looking for a traditional manicure or an intricate nail design, these top-rated salons ensure a premium experience that will leave you completely satisfied.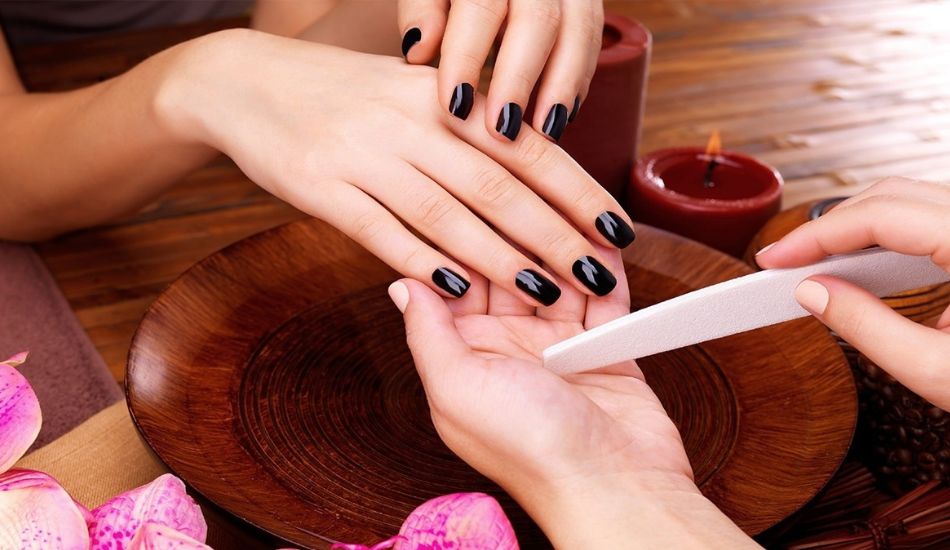 If you just need a quick nail touch-up, want to try out fancy nail designs, or are interested in a long-lasting treatment called BIAB, we've put together a list of the best nail salons services London you can book an appointment at right now.
Best Nail Salons Service London
Iris Avenue London
Iris Avenue is the best nail salon for those who are in search of a luxurious nail art London. Situated at 32 Store Street, Fitzrovia, this nail store is renowned for its luxurious environment and high-quality nail treatments that cater to even the most discerning clientele.
Iris Avenue specializes in providing a range of affordable nail treatments, from classic manicures to spa-inspired pedicures. What sets this nail store apart is its unwavering commitment to using only the finest products and delivering a level of service that exceeds expectations.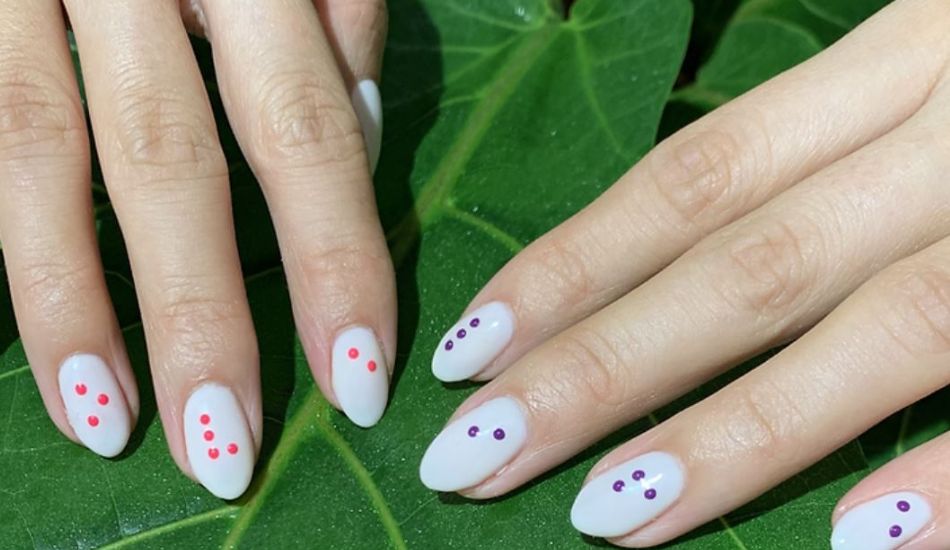 Whether you're preparing for a special occasion or simply seeking a moment of self-care, Iris Avenue's team of skilled nail artists ensures that you leave feeling pampered and with nails that look and feel perfect.
The salon's elegant atmosphere creates the perfect backdrop for relaxation. The calming tones and stylish decor make Iris Avenue a beautiful place where you can escape the hustle and bustle of the city and focus on rejuvenating your hands and feet. If you are opting for a traditional manicure or a more elaborate nail design, you can trust that Iris Avenue will provide a premium nail experience that leaves you feeling satisfied.
Shoreditch Nail
Shoreditch Nails, located in Dalston, is one of the top salons in London to visit for nail art and design. It has gained a reputation for pushing the boundaries of nail art, making it the best salon for locals and visitors seeking unique and eye-catching designs.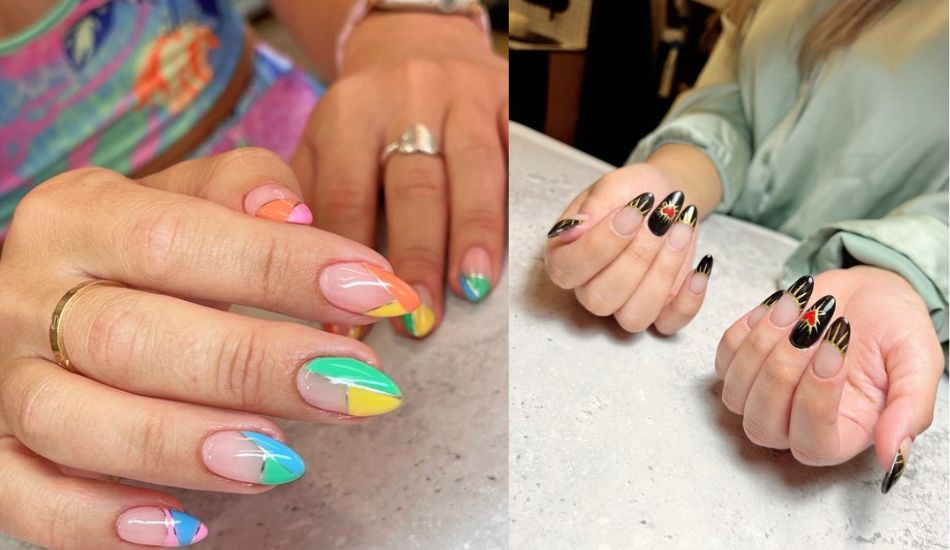 At Shoreditch Nail, talented nail artists specialize in creating intricate and imaginative nail art that will look attractive on your hands. If you want bold patterns, vibrant colors, or a classic manicure with a twist, the skilled artists at Shoreditch Nails have the expertise to change your nails' look.
Shoreditch Nails has become a hub for those who view their nails as a canvas for self-expression. Shoreditch Nails Salon will also deliver a nail art masterpiece that reflects your style and personality.
PAINT Nails London
PAINT Nails London is located at the beauty club and is known as the most reliable nail salon in London. This nail store stands out not only for its impeccable nail services but also for its firm commitment to ethical and eco-conscious practices.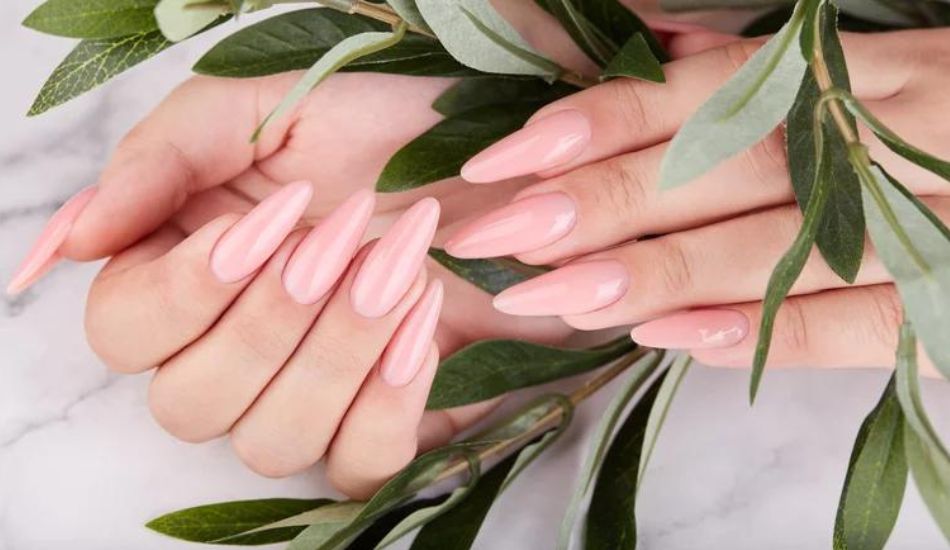 PAINT Nails London offers an extensive range of nail polish shades, all carefully selected to be free from harmful chemicals. This ensures your nails remain healthy and vibrant.
PAINT Nails London is a haven for those who seek nail treatments that are as kind to the planet as they are to your nails. If you don't know what style and design suits your nails, the salon artist can help you choose any design. So you can trust the nail artist to treat your nails with care and attention.
Cowshed primrose Hill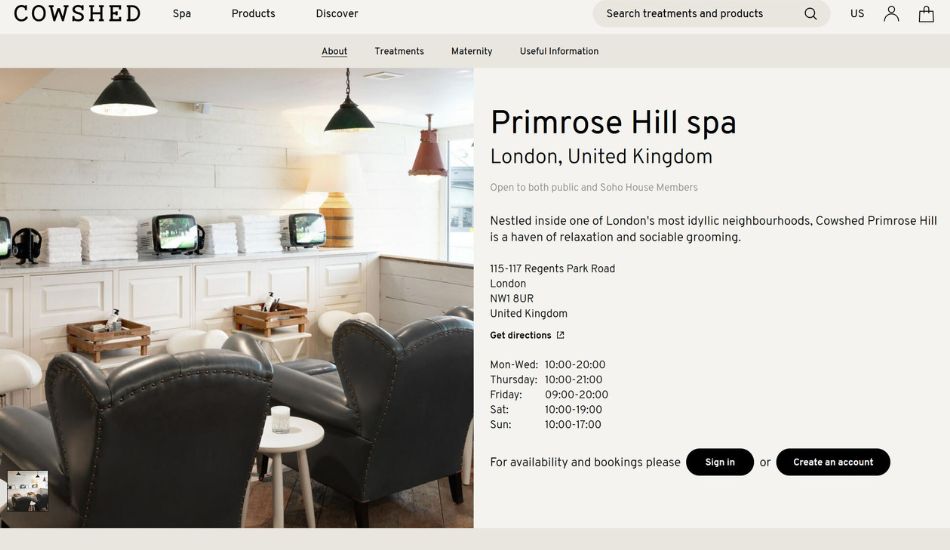 Cowshed is not your typical nail store; it's a peaceful place where nails get the spa experience. With multiple locations throughout London, Cowshed Primrose Hill combines the art of nail care with a comfortable environment that allows you to pamper yourself.
Cowshed's nail treatments are designed to not only make your nails look fabulous but also ensure the health and well-being of your hands and feet.
If you want a classic manicure or a spa pedicure, Cowshed's skilled artists ensure that you leave with beautiful nails but also a sense of rejuvenation that goes beyond the surface.
Blush + Blow
Blush + Blow Salon is situated in Parsons Green. It is a one-stop destination for beauty and nail treatments that promises excellence at every turn. This salon's mission is clear: to provide clients with a range of services that leave them feeling confident and glamorous.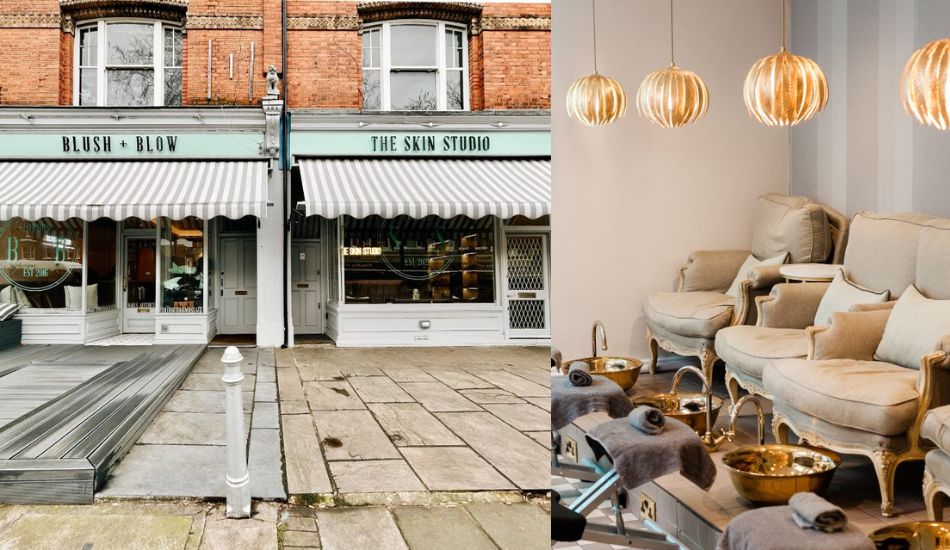 Blush + Blow offers a wide array of nail services, from chic and classic manicures to sophisticated extensions and gel applications. What sets this salon apart is its dedication to impeccable service and attention to detail. Their team of friendly and experienced beauty professionals ensures that your nails are meticulously cared for, leaving you with a look that exudes sophistication and style.
Blush + Blow promises a transformation that enhances your natural beauty and leaves you feeling truly radiant, as well as giving you the nails you will love.
Young LDN
Young LDN is the best nail salon in London, situated in the charming neighborhood of Notting Hill. It is not just a nail store but a destination for those who want youthful and vibrant beauty treatments.
Young LDN's range of nail services is diverse, offering everything from classic manicures to bespoke nail art that reflects the latest fashion and beauty trends. The salon has a team of talented beauty professionals who are passionate about helping clients look and feel their absolute best.
This salon has become the best salon for individuals who view their nails as an opportunity for self-expression. They know the value of your time, so they allow busy people to come without an appointment or a last-minute appointment. They offer manicures and pedicures, which include cutting and filling your nails to give them a polished look.
At Young LDN, you can get your favorite designs to ensure that your nails are a reflection of your personal style and individuality.
Townhouse Nail Salon
Townhouse Nail, situated in the heart of Fitzrovia, is a sophisticated and modern nail store that excels in both classic and creative nail services.
Nail Salon Townhouse is known for delivering an impeccable finish with each treatment, attracting crowds throughout London, and earning itself an impressive list of famous clients. It was founded in 2018 by Juanita Huber-Millet. The salon has seven branches in the capital, where you can get an elegant manicure. The treatments are performed using high-quality and non-toxic products (there's even a range made up of vegan nail care products available upon request) and are available for manicures, pedicures, massages, and nail art.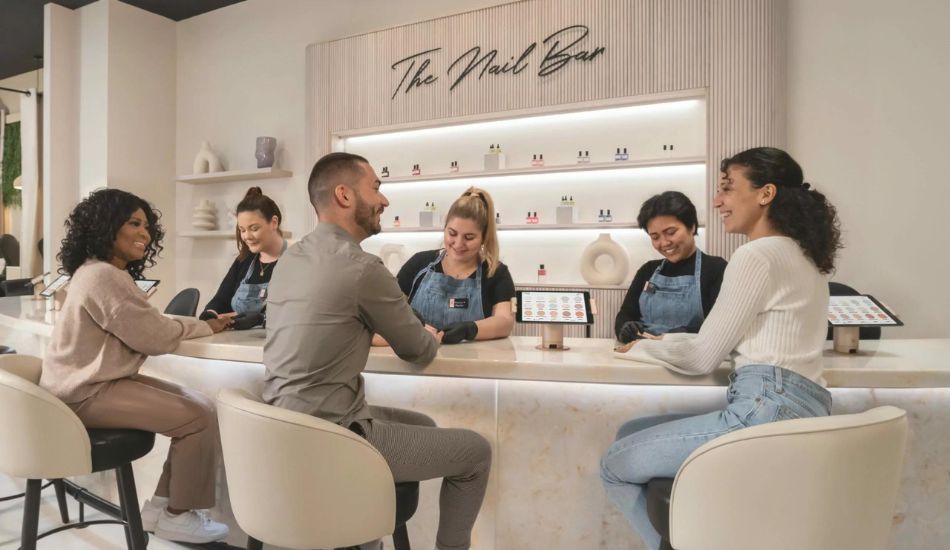 Townhouse Nail offers a refined and contemporary setting where you can stay relaxed and focus on revitalizing your hands and feet. For a classic manicure or a personalized nail design, Townhouse Nail guarantees an unforgettable nail experience that leaves you feeling pampered and flawless.
Margaret Dabbs
Margaret Dabbs is a renowned name in the world of hand and foot care and their nail spa in Marylebone. This luxurious salon specializes in medical-grade manicures and pedicures that prioritize nail health and well-being.
Are your tired feet causing you to feel down? British cosmetics company Margaret Dabbs is among the top brands in foot care and has a number of clinics in London, which include locations in department shops Liberty as well as Harrods. They will offer manicure and pedicure treatments to keep your hands and fingernails in good condition.
When you're there, be sure to take advantage of the Medical Pedicure. It's essential for feet that have been neglected for a long time or for those with an issue that is specific to them. It is administered by a trained podiatrist, and this thorough and forensic procedure involves the analysis of your feet' health as well as flinging and softening using sophisticated tools, surgery to remove any calluses (should be required), and a flawless polish and file to complete. It's a complete treatment for feet. All their treatments are result-oriented to make the client happy.
Rawr Beauty
Rawr Beauty is located in Fitzrovia at 38 Rathbone Place. This salon has gained a reputation for its commitment to delivering unique and individualized nail designs that perfectly align with the tastes and preferences of its clients.
At Rawr Beauty, you can expect a team of exceptionally skilled nail technicians who are passionate about creating nail art that tells a story.
Rawr Beauty is really good at doing perfect manicures and pedicures. They have a team of experts who are great at doing nails, eyebrows, and massages. If you want something fun and different, you can also get some cool nail art.
And the best part is they can do your manicure really fast, so you can get it done during your lunch break. Isn't that great?
Duck & dry
In the middle of Chelsea on fancy King's Road, there's a great nail salon & hair Salon called Duck & Dry. It's a sunny and cozy place with a nice atmosphere. They offer treatments like hand massages or a special hydrating mask, and you can choose a deluxe option if you like.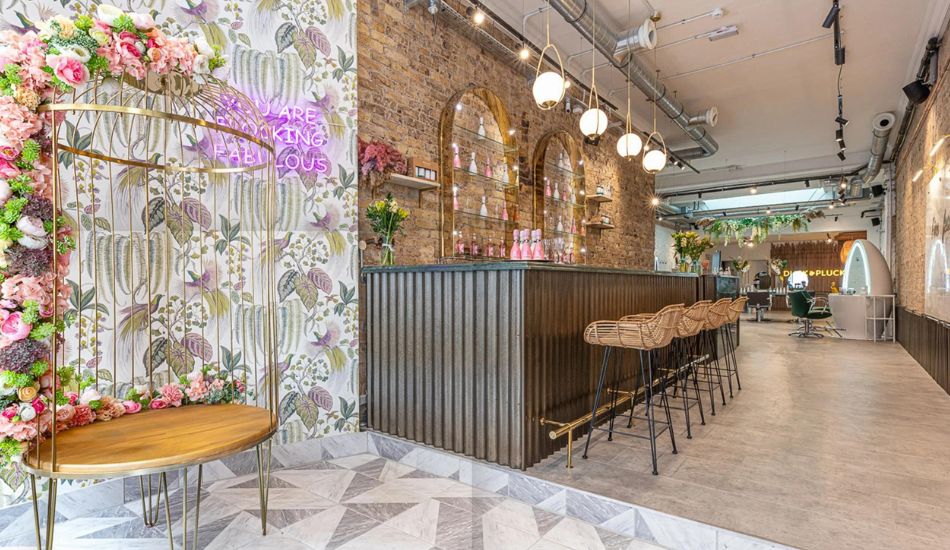 Duck & dry is not just a nail store; it's a beauty destination that brings together glamour and convenience.
They also do haircuts and styling here, so you can get everything done in one place and feel really good afterward. Before they start working on your nails, you can sip on some sparkling wine at the prosecco bar. It's a nice touch, don't you think?
This salon is celebrated for its range of services that encompass everything from nail care to blowouts and styling. Duck & Dry has become a favorite among busy Londoners who seek both convenience and excellence. If you're preparing for a special event or simply wish to treat yourself to a day of pampering, Duck & Dry delivers a head-to-toe transformation that leaves you looking and feeling your best.
Yuki of London
Yuki of London, nestled in the heart of Covent Garden, is a nail store that seamlessly blends Eastern precision with Western style.
Japanese nail art can be much more than just a polish or manicure. The stunning nail art they offer will take your nails to a new level. It's an artistic and skilled idea that was developed through Japan as well. Yuki in London is thrilled to be able to share this original concept.
They design intricate and sophisticated nail designs using organic, non-toxic gels. Every nail and the artwork are meticulously done by hand. The gels they use are of the highest standard and are made in Japan. They only use these brands because they're the best for your nails and will ensure that the designs last longer.
In Yuki of London, skilled nail technicians can design nails as simple or elegant as you'd like. Whatever style you prefer, you'll leave this salon with stunning and unique designs on your nails.
They also provide massages and hand treatments that are relaxing, along with pedicures and foot care. The more effectively your nails are cared for by us, the longer your manicure gels can last. They also provide infills so that your nails can maintain their luster for a while.
Faqs
How long does a typical nail design appointment take?
The duration of a nail design appointment can vary depending on the complexity of the design and the salon's policies. On average, it takes a few minutes to hours.
What is the difference between gel nails and acrylic nails?
Gel nails are made from a gel-like substance and cured under a UV or LED lamp. Acrylic nails, on the other hand, are made from a liquid and powder mixture that hardens when exposed to air. Gel nails tend to be more flexible and natural-looking, while acrylic nails are known for their durability.
How often should I visit a nail salon?
The frequency of your visits to a nail salon depends on your nail growth and personal preferences. Many people visit every 2-4 weeks for maintenance and to keep their nails looking their best.
What Is The Average Cost Of Nail Designs In London?
The cost of nail designs in London can vary widely depending on the design and the materials used. On average, you can expect to pay £20 to £60 or more for nail designs.
What Are Current Nail Trends?
Current nail trends can change frequently, but some popular trends include minimalist nail art, pastel and neon colors, geometric designs, and nail extensions with unique shapes and textures.