Effective communication is key to everything and now with fast-growing technology and internet service, people can communicate and connect in real time which turns our world into a global village. This social networking and digital communication app has now become a crucial part of our society. Businesses and individuals need to connect and communicate with each other with reliable and secure media technology. It emerges a newly launched application Teltlk servicing in the UK, which is free and easy to use by everyone.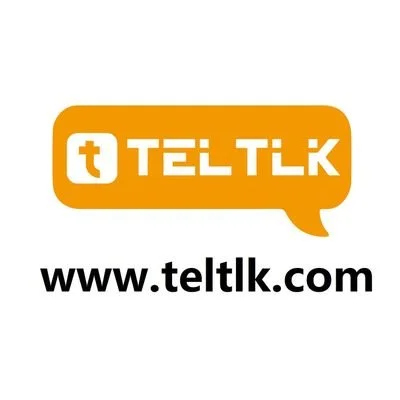 Use of Teltlk App for Web 3.0
Teltlk is a highly effective app designed specifically for Web 3.0. It connects global communication with fast-growing artificial intelligence. Teltlk is the perfect combination of instant messaging, real-time audio & video calls, sharing files, and community chat with the AI support translation system. This app is free for iPhone and Android users with no hidden charges. It is a platform that considers the importance of privacy, thus their chats and communication are highly secured and safe which does not invade the privacy of any user.
Significance of Cutting edge technology "TELTLK"
In a world where we are connected by technology, we want fast and smooth interactions. The TELTLK made it easy for us to connect and communicate with each other with its easy-to-use and real-time technology. Now, no more choppy connections between the conference call or calls with your friends and family. This uninterrupted and secure feature is vital for businesses today as they want seamless connections in their daily meetings and conferences with their clients and other businesses.
Another important feature of Teltlk is that it can be handled and accessible on multiple gadgets whether it is your laptop, smartphone, or tablet. Its convenience in using the app in various ways makes it popular among other applications, as it can be accessible to anyone regardless of where they are. It is the perfect fit for those individuals who need to connect while travelling or remote workers who are working from home and need an uninterrupted connection with their employer.
Key Features of Teltlk
Teltlk offers a variety of features that make effortless communication and interaction possible for everyone.
High Quality and Seamless calls
TelTlk offers very smooth and finest quality audio and video calls which make you feel like you are talking to someone right in front of you rather than virtually.
Instant messaging and voice notes
This highly effective application features real-time instant messaging where you can send voice notes to interact and make productive collaborations with each other.
Community interaction
This community feature where you can interact with other community members and talk to anyone in the community in their native language. It could be possible by the powerful AI translating features of Teltlk.
Teltlk Wallet
Teltlk is a great application with the feature of making transfers within the app. The Pi scanning code method enables the user to make easy transactions or purchases by just scanning the code within the app. This highly interactive feature will not only assist people with financial interaction. But it is also a versatile tool for safe and secure transactions.
Share files effortlessly
Teltlk understands that people just don't need to share their ideas but also documents over the app. It is an excellent platform where you can share any file regardless of its form. Whether it is images, videos, or any document, you can do it seamlessly and effortlessly. No matter where you are, you can enjoy this major feature anywhere around the world.
Screen Sharing
The screen sharing feature of Teltlk is an incredible and useful feature for businesses. Where they need it for taking webinars, presentations, and collaborations with their remote workers. This feature is truly a blessing for business professionals because they can enjoy multiple features compactly in one application.
User-friendly interface
Teltlk has a user-friendly interface that may designed for the convenience of the people. It is easily navigated, with organized and apparent features which makes the more appealing to users. Teltlk's design is a way that it won't take the users through a steep learning curve to operate it and take the most out of its features in the UK, which turns the app into a user-friendly interface.
End to end Encrypted
Teltlk offers end-to-end encryption of all communication from voice to video calls to messaging or sharing files. This application safe and secure communication by prioritizing the privacy of its users.
How to use Teltlk?
Teltlk is easy to use and easily accessible over the Google Store. And Apple store, where you can download it for free. After downloading, create your account on any of your preferred devices. The time you log in, your contacts will synchronise with the app and you can send messages or make calls to them with no hurdles. You don't need to be tech-savvy to use this app, as it can easily be understood by the novice user too.
Major benefits of using TELTLK
Makes communication better
Teltlk is an application that aims to make communication better. And supports many forms of communication via calls, videos, and instant messages. Users can select the mode of communication according to their preference and choice for better interaction.
Budget- Friendly communication
Teltlk is free and easily accessible from anywhere. You can make calls wherever you want around the globe with no charges. Which makes this app cost-effective for international calls.
Improve business productivity
Teltlk with so many interactive and business-friendly features makes it an application used by business professionals. They can interact with other team members either working from home or in another country.
Responsive customer support
Teltlk provides excellent and responsive customer support which benefits the users in a way that if they get stuck in some technical issues. The customer support service in the UK is always there to help them.